Digital
Health
Digital technologies have transformed the way we work, shop, and socialise. Increasingly these technologies are being implemented to support healthcare delivery, identify unmet needs, measure outcomes and shape services. There is also the potential to manage demand for health and care services by engaging citizens in playing a more active role in their care.
Digital health refers to the myriad of approaches that bring to bear the potential of digital technologies in improving health, care delivery and patient experience. Those technologies encompass a wide variety of tools, ranging from wearable sensors and mobile health care apps, IT infrastructure and software platforms and telemedicine tools.
Whilst "Digital Health" has many different aspects one common thread is data and how the growing body of data is collected, aggregated, analysed and acted upon. Thus, a key need in the digital health space is the availability of usable data to provide the "fuel" for generating value.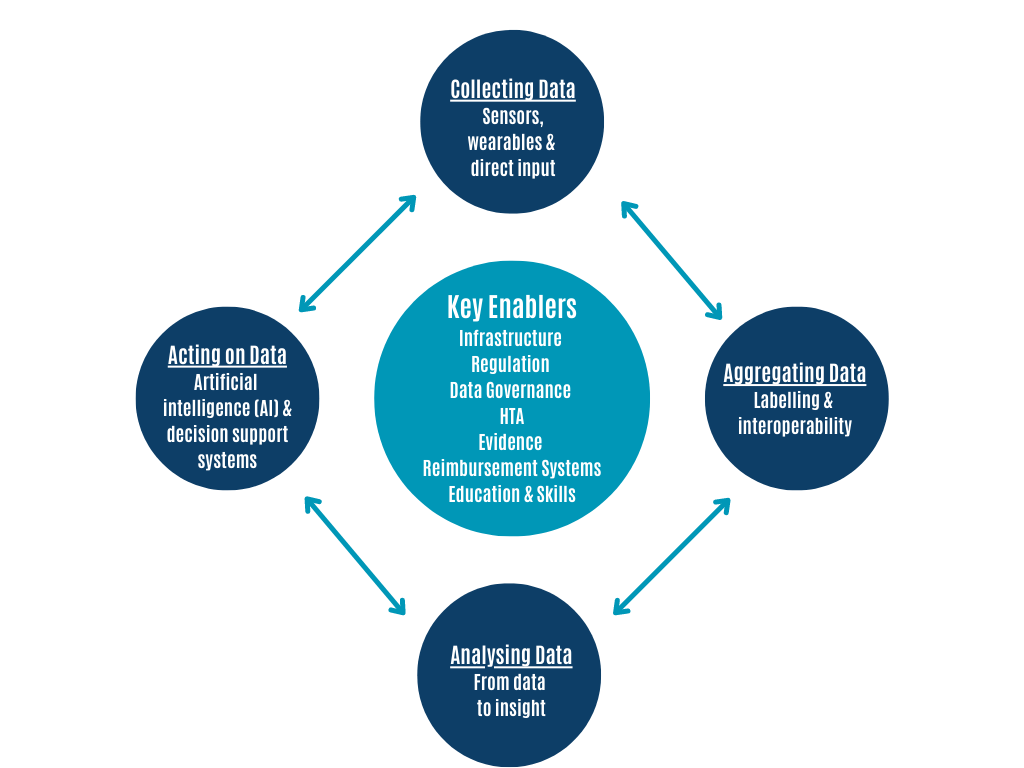 Our Aims:
ABHIs principle roles will be to:
connect organisations and individuals for mutual benefit
identify and fill gaps in the support infrastructure
provide input into the policy landscape to help develop better processes.
We will work with partners to ensure that the UK maximises the opportunities for citizen health and economic wealth by appropriate investment in data driven healthcare. Building on the unique opportunities delivered by the NHS and in conjunction with academic institutions and a strong third sector we will support national bodies to create a strong infrastructure and commercial environment that can support the development of the best HealthTech solutions.